La Première: Air France's First Class
If you love a luxurious travel experience, the ultimate first-class product, La Première from Air France, will satisfy your craving for premier comfort and service. From plush leather seating to VIP airport lounge access to personalized concierge services – these amenities and more are available with this world-renowned transportation option.
Drawing on over 90 years of experience providing high-class air travel experience around the globe, Air France has truly outdone itself by introducing their new lavish product – La Première! Read on to find out everything you need to know about this extraordinary first-class accommodation aboard Air France planes.
Air France's First Class: Overview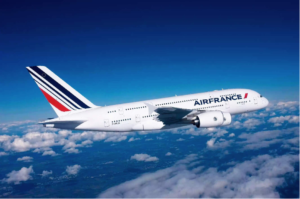 Whether you're looking for a quick escape or an extended stay, you can count on Air France to provide the best first-class experience possible. La Première is all about giving you royal treatment.
When you fly in La Première, your comfort and convenience are top priorities. You can enjoy the amenities of a private lounge, onboard catering services, and personalized concierge services to make your journey even more comfortable.
Here are some of the features that set La Première apart from other first-class products:
At the Airport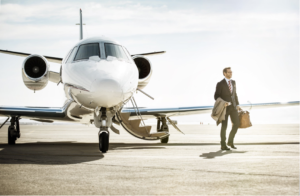 Your La Première experience begins the moment you arrive at your departure airport.
Customized Service
Enjoy the convenience of a hassle-free journey to your flight and arrive at Paris, Lyon, Bordeaux, Lyon, Nice, or Marseille airport ahead of time in utmost comfort with Hertz DriveU's courteous personal driver.
Don't wait! Book your driver up to 6 hours in advance by dialing the exclusive La Première number. To ensure maximum safety while riding with Hertz DriveU, all vehicles are equipped with a protective Plexiglas partition between you and the driver.
Personal Concierge
When you walk through the airport doors, a friendly concierge will greet you and help with your baggage. From there, they'll escort you to the private check-in lounge and take care of all necessary formalities on your behalf – leaving more time for relaxation in La Première lounge afterward!
Fast Check-In and Boarding
Navigate the airport with ease, courtesy of your fast-track security pass. From there, you'll be escorted in a luxurious vehicle to your aircraft, where a La Première cabin crew awaits. They will personally greet and introduce you to your suite so that it feels like home!
At the Lounge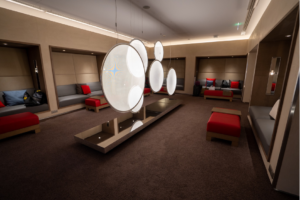 As soon as you board the private lounge, your experience with La Première will start to feel like a holiday.
Excellent Cuisine
Indulge in a delectable snack, savor a full course meal or sip on one of our many carefully crafted cocktails – all this and more is available to you at La Première lounge. Their menu features exquisite wines and delicious dishes expertly chosen by renowned chef Alain Ducasse, served with elegant table service for the most delightful dining experience imaginable!
Signature Beauty Treatments
Unwind and relax with signature Air France beauty treatments from the Sisley La Première area. Take advantage of up to 30 minutes of restorative Botanical treatments, or if you have more time available, opt for a facial or body treatment that can last between 30 minutes to 1h30.
These specially curated experiences are designed specifically for frequent travelers, facials tailored for both men and women, as well as exclusively female-focused body treatments.
Work and Play Space
In the secluded and cozy La Première lounge, anything is possible: you can do it all here, from reading art books or newspapers to watching HD news! Not to mention that a completely private workspace awaits should you need one. So don't be shy – explore this room of endless possibilities and get some work done too!
On Board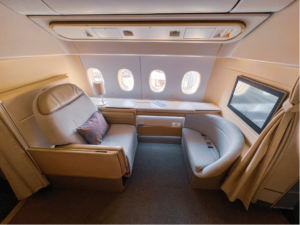 Embrace the seclusion and relaxation in Air France's four exquisite La Première cabins, available on select Boeing 777-300 flights. Experience a level of indulgence like never before!
Exceptional Service
Step aboard the La Première cabin and experience personalized service from Air France's staff, who are always ready to assist with your every need during the flight. Whether you'd like a glass of champagne, a snack, or perhaps something from the à la carte menu, they've got it all!
Comfortable Seats
When you stay in the La Première suite, your trip is truly customized to fit your needs. You can move around freely or take some privacy as you, please.
Not only that, but when it's time for bed, enjoy a full night of hotel-grade comfort with an upright seat that transforms into a luxurious 6.5 ft long and 30-inch wide bed complete with memory foam mattress and pillow topped off by an extra soft duvet – sure to deliver the restful sleep experience you desire!
Unforgettable Culinary Experience
You'll be absolutely delighted with the exclusive Air France's La Première offering. A selection of chef-crafted dishes, premium wines and champagnes, and a balanced menu to satisfy all your craving. Enjoy delicious meals cooked with the freshest ingredients and beautifully presented for maximum enjoyment!
Great Entertainment
As soon as you board your plane and don the seatbelt, you'll be granted access to a comprehensive state-of-the-art entertainment system with an intuitive touchscreen interface in 12 different languages. You can watch movies, TV shows, documentaries, and music or take part in relaxation videos – whatever suits your needs best!
Elegant Extras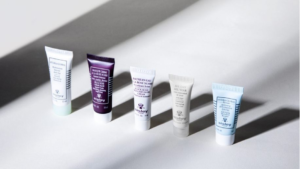 Experience utmost comfort and serenity throughout your journey with the Air France travel kit and accessories, recently awarded "Best comfort accessories in first class."
Air France Travel Kit
Fly in style and comfort with the Air France travel kit! This exquisitely crafted package includes various Sisley facial and body care products and additional convenience items such as an eye mask, ear plugs, comb, earphone protectors, and even a pen engraved with the iconic winged seahorse-the official symbol of Air France. With this all-inclusive set, you'll feel refreshed during your travels like never before.
Comfortable Essentials
Transform your La Première suite into a sanctuary of serenity with the Air France comfort kit. Indulge in utter relaxation from head to toe with their luxurious cotton bathrobe, soft-soled slippers, and cozy socks – all while soaring through the clouds!
Enjoy the convenience of a noise-canceling headset and eye mask as well. With these items, you can rest assured that your journey will be comfortable from start to finish!
Bottom Line
At Air France La Première, comfort and luxury are two aspects they take seriously. From the quality dining experience to the exceptional service and amenities – no detail is left untouched to ensure your journey is truly unforgettable. So don't wait any longer. Come and experience the La Première difference today!
Enjoy an exquisite escape today with Air France's La Première service. Reserve your flight and let them take you on an extraordinary luxury journey you won't forget!
https://simplybusinessclass.com/wp-content/uploads/2022/07/Logo-final-web-SBC.png
0
0
Viktoriya
https://simplybusinessclass.com/wp-content/uploads/2022/07/Logo-final-web-SBC.png
Viktoriya
2023-01-09 12:00:49
2023-01-08 15:04:41
La Première: Air France's First Class