Silversea Cruises: A Magnificent Trip from Barcelona to Lisbon
Barcelona and Lisbon are two of the most beautiful cities in Europe, and what better way to see them than on a cruise ship? And how about visiting Palma de Mallorca and Gibraltar on the same trip as well?
Silversea Cruises offers a unique experience that will allow you to enjoy both cities while getting royal treatment. From luxurious cabins to delicious food, you'll be able to relax and take in everything these destinations have to offer.
Read this article and find out why you should book your trip today! You won't regret it!
About the Ship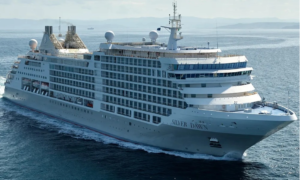 The Silver Dawn Ship is a luxurious ocean liner that has been transporting passengers since its maiden voyage in 2021. Silver Dawn was launched from Fincantieri's shipyard in Ancona, Italy, in January 2021 and delivered in November of that same year. The christening ceremony for Silver Dawn took place in Lisbon, Portugal, in March 2022. It began its first voyage from Lisbon to Barcelona, Spain, on 1 April 2022.
The Silver Dawn cruise ship is lengthy, measuring 212.8m and wide 27m. Its gross tonnage is estimated at 40,700t. The vessel has many similar characteristics to its sister ship, Silver Muse and Silver Moon, while also offering unique features that differentiate it from the other two.
With a total of 11 decks, excluding the bottom level parking garage for guest vehicles, the top 10 decks can accommodate 596 guests in suites and staterooms with personal balconies served by a crew of 411 who are available 24/7 to attend to every need during your stay on board.
Accommodation On Board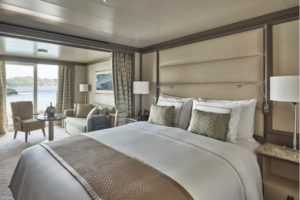 Silver Dawn provides a wide range of accommodation options for passengers, ranging from entry-level Grand Suites to the opulent Owner's Suite. In addition, guests can choose from two types of accommodations: suites and staterooms. Silver Dawn boasts various suite categories such as Vista, Aria, Sky, Panorama, Terrace, and Veranda suites.
The Owner's Suite is the most luxurious suite available, offering a generous 2,000-square-foot area with sweeping views of the ocean from its private outdoor terrace.
All-Inclusive Benefits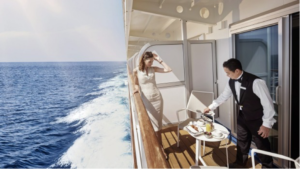 Silver Dawn offers all-inclusive benefits and amenities, such as world-class cuisine prepared by the best chefs in the industry, unlimited drinks and beverages, access to a wide range of on-board activities, entertainment, spa treatments, and fitness classes. Guests on board Silver Dawn will also enjoy personalized service from a dedicated butler for each suite.
Amenities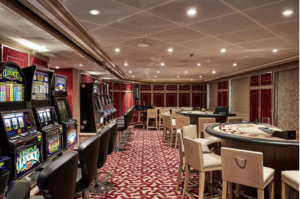 The Silver Dawn offers passengers many on-board amenities and activities to keep them entertained throughout their voyage. It includes a casino, spa, and fitness center, an Onboard Library, a wine and cigar bar, three on-deck swimming pools, six whirlpools, and nine restaurants. Guests can also relax in the theatre or enjoy a movie night at the Cinema Club.
The ship also offers its guests multi-generational activities designed for every family member and "Enrichment and Engagement" activities such as cooking classes, language lessons, art workshops, and more.
On board the ship, guests can enjoy duty-free shopping in the Boutique. The store is located on deck eight and provides a selection of fashionable clothing, jewelry, accessories, perfume, cosmetics, and more, bearing the Silversea Logo.
Restaurants and Bars

Silver Dawn offers eight different dining options, ranging from the formal main dining room to specialty restaurants. S.A.L.T. Kitchen, a concept created by world-renowned chef David Bouley, serves up an array of dishes inspired by the flavors and ingredients of different regions worldwide. The line also features Qsine, a modern take on classic dishes from all over the globe, and La Terrazza, featuring authentic Italian cuisine.
La Dame, Silver Dawn's French restaurant on deck eight, is best known for its flavors of France. The contemporary-styled eatery has huge windows with views of the ocean as well as custom-made interior panel compositions by the French art company Lalique.
The ship has two complimentary restaurants, Atlantide and The Grill, offering buffet-style dining. Guests can also enjoy afternoon tea service or dine alfresco at the poolside eatery.
With its impeccable service and lavish accommodations, Silver Dawn is sure to provide an experience that will exceed every passenger's expectations.
Itinerary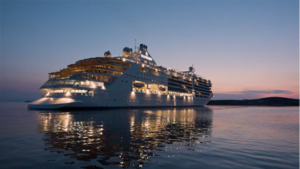 Tourists will be able to experience the beauty of Iberia in this short journey around the region. The trip will start with an overnight in Barcelona, where visitors can enjoy a mix of fiesta and siesta. Then, they will sail for Palma to witness its fantastic fusion of cuisine, culture, and sun-gorged beaches.
A sea day brings them to Gibraltar, where they could take a cable car ride to see the iconic rock formation and spy superb views from atop it. Another sea day sailing on Silver Dawn luxury ship before finally disembarking in Lisbon awaits afterward.
The trip takes seven days with an array of ports for travelers to explore. Silver Dawn offers an exciting selection of shore excursions at every stop, including guided tours and special activities such as cooking classes, wine-tasting sessions, sightseeing walks, and much more.
Excursions
During the voyage, travelers can explore a range of exciting shore excursions.
Barcelona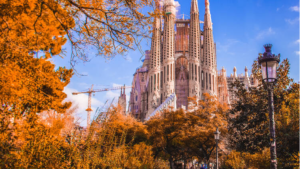 In Barcelona, visitors can join the Montserrat & Gaudí Walk tour, which highlights the iconic works of Gaudí as well as scenic views of Montserrat.
And it would be best if you didn't miss Sagrada Familia & Casa Vicens excursion, a journey back in time to see the works of Gaudí and the history behind them. Besides, you can also visit UNESCO sites and be amazed by Park Güell, a unique garden city.
Palma de Mallorca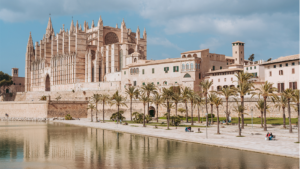 A trip to Palma de Mallorca wouldn't be complete without a visit to Bellver Castle, an impressive 14th-century structure located on a hill overlooking the city. The tour includes visiting Old Town, a delightful area filled with cobblestone streets and wrought-iron balconies.
Finally, for a unique experience, try Tapas Tasting in Palma, a tour of the city's most iconic bars and restaurants paired with wine, beer, tapas, and local specialties.
Gibraltar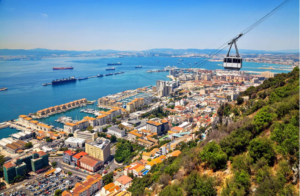 Those who dock in Gibraltar can explore the region's unique wildlife, from Barbary macaques to dolphins. Besides, you must visit WW II Landmarks and be amazed by the historical sites such as St. Michael's Cave, The Rock Gun Battery, and Europa Point.
Lisbon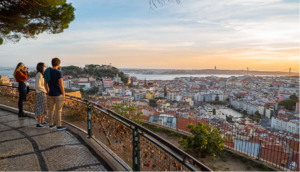 In Lisbon, visitors can take a Segway tour and explore the city's captivating streets, squares, and gardens. Meanwhile, the Belém Tower & Monastery of Jerónimos excursion is a must-see for lovers of architecture and design.
So if you want to explore the beauty of Iberia, take a trip aboard the Silver Dawn luxury cruise and make your holiday an experience of a lifetime!
Bottom Line
Silver Dawn provides a truly luxurious experience with its world-class dining options and unforgettable shore excursions. So whether you're looking for a romantic getaway, an adventure of a lifetime, or simply relaxing in the sun, Silver Dawn is sure to provide you with an unforgettable journey. So come aboard and let us sail you away!
https://simplybusinessclass.com/wp-content/uploads/2022/07/Logo-final-web-SBC.png
0
0
Viktoriya
https://simplybusinessclass.com/wp-content/uploads/2022/07/Logo-final-web-SBC.png
Viktoriya
2022-12-22 12:00:01
2022-12-04 15:28:32
Silversea Cruises: A Magnificent Trip from Barcelona to Lisbon