Royal Caribbean: Amazing 5-Night Eastern Caribbean Cruise
Are you looking for a fun-filled vacation that won't break the bank? If so, then look no further than Royal Caribbean. This week, I took my family on a five-night cruise to the Eastern Caribbean, and it was an amazing experience. Not only were the beaches beautiful, but the food and entertainment on board were top-notch.
Plus, since Royal Caribbean is one of the most affordable cruise lines around, it's a great option for budget-conscious travelers.
If you're still considering taking a cruise this year, read this article and find out why you should choose the Royal Caribbean tour today!
About the Ship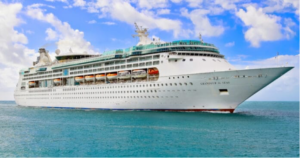 The Grandeur of the Seas is a luxurious cruise ship operating through Royal Caribbean International. Built in 1996, it features classic architecture with modern comforts and amenities onboard.
Guests can take advantage of all the luxuries on board, including spacious staterooms, a variety of restaurants, multiple swimming pools and hot tubs, a health spa and fitness center, and various entertainment options.
The Grandeur of the Seas is one of the largest ships in Royal Caribbean's fleet and has The Grandeur of the Seas has 279m long and 32m wide. It can accommodate up to 2,446 guests and 900 crew members.
With 12 decks of extraordinary amenities, the Grandeur of the Seas features a variety of activities to keep guests entertained. The ship offers an impressive array of activities and amenities that will satisfy every type of passenger. From upscale dining experiences to exciting nightlife and entertainment, the Grandeur of the Seas has something for everyone.
Accommodation On Board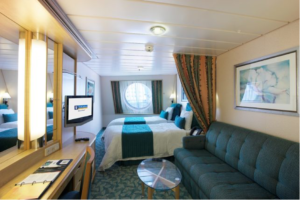 The Grandeur of the Seas offers various accommodations to suit every budget. Guests can choose from Interior Staterooms, Ocean View Staterooms, Balcony Staterooms, and Suites. All staterooms include beds with duvets and pillows, private bathrooms with showers, flat-screen TVs, and complimentary 24-hour room service.
Besides, Royal Caribbean is baby friendly and provides a crib and supplies for traveling with babies. People with special needs are also welcome on board. The crew is trained to help those with physical disabilities and other mobility needs.
And if you have extended family, the Grandeur of the Seas also offers a variety of interconnecting staterooms.
Dining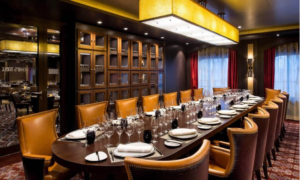 The Grandeur of the Seas features a variety of dining options for guests to choose from. The Main Dining Room offers formal seating with elegant dinner choices, while specialty restaurants such as Chops Grille and Giovanni's Table offer upscale cuisine in a more relaxed atmosphere. There are also several casual eateries, such as the Windjammer Café and Solarium Bistro.
Guests can also enjoy the convenience of 24-hour room service and various bars, lounges, and clubs. From quiet poolside cocktails to singing and dancing the night away, there are plenty of ways to enjoy your time onboard.
Entertainment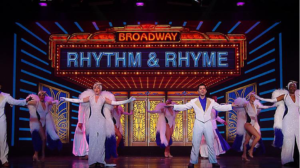 The Grandeur of the Seas offers a variety of entertainment options for guests to enjoy. There's a casino, a theatre with live shows and movies, clubs, lounges, bars, and various other activities.
For example, you can visit Broadway Rythm & Rhyme to enjoy a Broadway-style singing and dancing show. Or you can head to the Pool Deck for interactive game shows, parades, and outdoor movie nights.
And if you want to dance, Tango Buenos Aires offers ballroom and Latin music. At the same time, the Schooner Bar has live music and a classic piano bar atmosphere.
Guests can also enjoy the Royal Caribbean Adventure Ocean program with supervised activities for children aged 3-11. And the onboard spa and fitness center offer relaxing massage treatments and various workout options.
Itinerary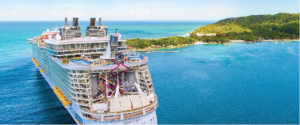 The 5-Night Eastern Caribbean Cruise itinerary starts in Miami, Florida, which is known as the Cruise Capital of the World. Here, guests can explore the sights and sounds of the city with various attractions and experiences.
The first stop is Key West, Florida. Key West, famously known as the southernmost tip of the contiguous United States, is closer to Havana than Miami. Guests can explore the island's beautiful beaches, museums, and historical sites here.
On the third day, you'll be cruising on board the Grandeur of the Seas and have plenty of time to explore all it offers. For example, you can go to the spa and enjoy a relaxing massage, watch a show in the theatre, or participate in one of the many activities available.
The fourth day will be spent in Labadee, Haiti, where guests can explore the city's rich culture and vibrant atmosphere. Although you'll find plenty of beaches to relax on, there are also coral reefs and jungle-covered hilltops if you want a change of scenery. You won't be disappointed with the beauty this place has to offer. In addition, there are plenty of activities, such as zip lining, parasailing, and snorkeling.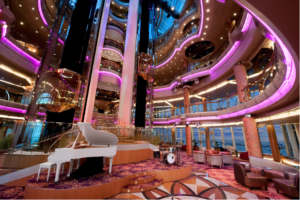 On the fourth day, you'll be cruising again on board the Grandeur of the Seas and have plenty of time to explore all it offers. Now, you can check different bars and cafes, take part in many onboard activities, and visit the casino.
The voyage concludes with a stop in Miami on the sixth day, from where the cruise began. Before heading home, guests can enjoy the last day of onshore exploration with incredible shops, restaurants, and attractions.
Excursions
Royal Caribbean offers a variety of onshore excursions for each port-of-call.
Miami, Florida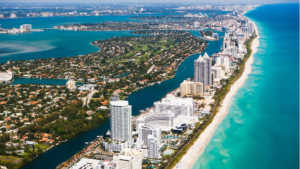 In Miami, guests can take part in the exciting Miami Hi-Speed Sightseeing Tour, which takes them to popular attractions like the Vizcaya Museum and Gardens, South Beach, and more. Besides, they can explore the Everglades National Park and get up close to alligators and other native wildlife.
No visit to Miami can be perfect without shopping! Guests can take the Bayside Marketplace Shopping Tourand shop for mementos, souvenirs, designer clothes, and accessories from popular brands.
Key West, Florida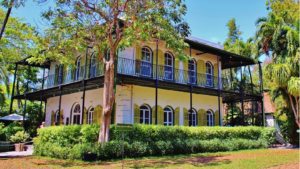 In Key West, guests can participate in a wide range of activities like the Snorkeling Adventure Tour, which allows them to explore vibrant coral reefs and the exotic marine life of the area. Or, for those who like to explore on land, there's a Historical Walking Tour that takes them to popular sites like the Ernest Hemingway Home and Museum.
You can also meet macaws and play with parrots at Nancy Forrester's Secret Garden, a safe space for rescued exotic birds.
Labadee, Haiti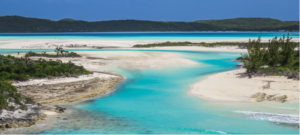 Labadee, Haiti, is a private beach retreat exclusive to Royal Caribbean guests. Here, they can take part in the Zip Line and Dragon's Breath Flight Line, which takes them soaring over the beautiful Caribbean Sea.
You can visit different white-sand beaches at Labadee, go jet skiing and parasailing, or participate in the Dragon's Tail Coaster and other thrilling activities. Check Columbus Cove, Nellie's Beach, or The Boardwalk for the best beaches.
Bottom Line
With a wide range of activities and excursions, there's something for everyone onboard the Royal Caribbean Eastern Caribbean Cruise. From exploring the sights of Miami to zip-lining over Labadee Haiti, guests are sure to make lasting memories on this five day voyage. So, what are you waiting for? Get ready to set sail on an unforgettable adventure!
https://simplybusinessclass.com/wp-content/uploads/2022/07/Logo-final-web-SBC.png
0
0
Viktoriya
https://simplybusinessclass.com/wp-content/uploads/2022/07/Logo-final-web-SBC.png
Viktoriya
2022-12-15 12:00:07
2022-12-04 15:27:08
Royal Caribbean: Amazing 5-Night Eastern Caribbean Cruise