Cruising from Los Angeles to Cabo & San Diego Aboard Celebrity Eclipse
Prepare yourself for an adventure like no other as you journey from the bustling metropolis of Los Angeles to the golden shores of Cabo and picturesque harbors of San Diego on board the elegant Celebrity Eclipse.
This isn't simply a cruise. It's a voyage across the sparkling Pacific that promises thrills, taste sensations, and luxury beyond compare.
Let your imagination run riot, and get ready for memories that will last forever. Welcome aboard!
About the Ship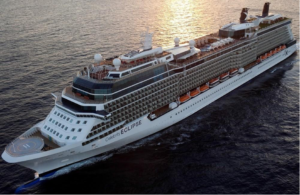 The Celebrity Eclipse is one of modern cruising's great triumphs. She stretches 1,040ft from bow to stern, has around 1,250 crew working tirelessly behind the scenes to make sure everything is perfect – and can carry up to 2,850 guests in considerable style.
Her accommodations are sumptuously appointed retreats from all the action ashore; her cuisine is something special indeed (no wonder it has won so many awards), and her amenities are state-of-the-art throughout: this ship really does have it all.
Launched in 2010, she looks as good today as she did then – maybe even better. Her exterior design is arresting; her interior decor is extravagant. Make no mistake: when you join us on board this fabulous vessel, you're going to feel very special indeed.
Accommodation On Board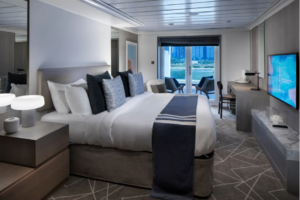 Embarking on the Celebrity Eclipse, you are treated to a new level of luxury from the moment you step aboard with an array of staterooms and suites that cater to your every preference.
Inside Staterooms
If you're looking for cozy comfort, these rooms have everything you need – including a smart TV, minibar and private bathroom – at great-value prices.
Ocean View Staterooms
With large windows that offer spectacular sea views, as well as plenty of living space and lavish features, these staterooms won't disappoint.
Veranda Staterooms
For passengers who want an outdoor experience without having to leave their cabin, Veranda staterooms feature a private balcony where they can enjoy sweeping vistas or fresh air any time they choose.
Suites
The Celebrity Eclipse offers numerous suite options for those seeking the highest levels of indulgence.
From Sky Suites to Royal Suites and beyond, each exclusive accommodation comes with extra space, plus personal butler service. Other benefits include priority boarding, access to private lounges and dining venues.
Activities & Entertainment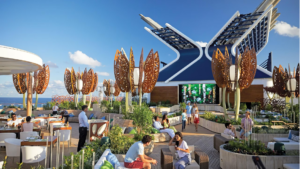 Release your inner adrenaline junkie with the multitude of things to do on the Celebrity Eclipse. For fitness fanatics, it houses a state-of-the-art gym featuring everything from yoga to high-intensity interval training.
If relaxation is more your speed, there's also an onboard spa boasting a range of treatments from facials to massages.
For those who prefer mental stimulation, meanwhile, there's an onboard library boasting a diverse selection of books and a game room for chess or card enthusiasts. Art lovers can check out its art gallery showcasing work by artists from around the world.
As for evening entertainment? This ship has got it covered. Its main theatre puts on everything from Broadway-style musicals to magic shows and live concerts.
The casino, meanwhile, offers everything from slot machines to blackjack tables. And movie buffs, take note – this ship features a rooftop terrace where you can watch films under the stars.
Nor is there any shortage of fun for kids and teens – they have dedicated clubs providing age-appropriate activities and entertainment, too.
Dining Options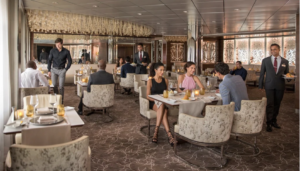 Onboard culinary options are just as impressive as the destinations themselves when traveling on Celebrity Eclipse.
There are several dining venues offering experiences that are poles apart in terms of gastronomy. At the heart of its dining scene is its main restaurant, offering international cuisine with an extensive wine list.
Alternatively, if you're looking for something more intimate – not to mention upmarket – try Murano, which serves modern renditions of classic French dishes. Qsine puts quirky twists on familiar dishes, serving them in unique, interactive ways.
Blu focuses on clean Mediterranean-inspired cuisine aimed at health-conscious diners, while Oceanview Café provides buffet-style dining experiences with plenty of international options available
Besides, 24-hour room service allows passengers wanting privacy inside their staterooms to dine in style.
Itinerary

Your 6-night Cabo & San Diego Cruise on the Celebrity Eclipse will take you to some of the most beautiful destinations on the West Coast. Here is a breakdown of the itinerary for this voyage:
Day 1: Los Angeles, California – Begin your journey in the bustling city of Los Angeles at 4:30 PM as you set sail on the Celebrity Eclipse.
Day 2: At Sea – Cruising – Relax and enjoy a full day at sea, taking in the beauty of the West Coast and making the most of the ship's amenities.
Day 3: Cabo San Lucas, Mexico – Arrive in the charming Cabo San Lucas at 2:00 PM, where you can explore pristine beaches, experience local culture, and enjoy an overnight stay.
Day 4: Cabo San Lucas, Mexico – Depart from Cabo San Lucas at 5:00 PM, bidding farewell to this picturesque Mexican destination.
Day 5: At Sea – Cruising – Another day at sea, offering relaxation and breathtaking views of the Pacific Ocean.
Day 6: San Diego, California – Arrive in San Diego at 10:00 AM, where you have the entire day to explore the city's beautiful beaches, rich history, and diverse culture.
Day 7: Los Angeles, California – Your journey concludes in Los Angeles at 6:00 AM, marking the end of your coastal adventure aboard Celebrity Eclipse.
Excursions
To make your cruise journey even more unforgettable, Celebrity Eclipse includes several shore tours. These excursions offer a deeper experience of the ports you visit and experiences you might not have thought about on your own.
Some examples of things to do during the Cabo & San Diego Cruise include:
Los Angeles, California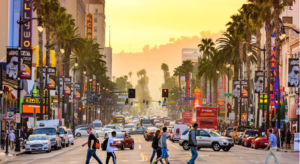 If you want to explore Los Angeles before or after your cruise, there are plenty of exciting excursions available. You can tick off famous sights such as Universal Studios, Hollywood Boulevard, or Beverly Hills – perfect if you're interested in film and celebrity culture.
For something more educational and cultural, consider heading to The Getty Center or Griffith Observatory for an insight into L.A.'s history from one of its many viewpoints.
Or how about doing something different by hiking up to the famous Hollywood Sign? Alternatively, visiting Santa Catalina Island appeals to all nature lovers out there.
San Diego, California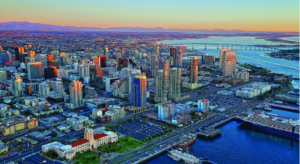 There's something for everyone in San Diego. If beaches are your thing, then there's La Jolla Cove (known for its beautiful sunsets), Coronado Beach (boasting sparkling sands), or Mission Beach (where watersports such as snorkeling and surfing are popular).
History buffs may want a tour of the USS Midway Museum or Balboa Park instead – where museums and cultural institutions abound.
Meanwhile, foodies simply must opt for a culinary tour around the Gaslamp Quarter; it's regarded as San Diego's dining epicenter.
Cabo San Lucas, Mexico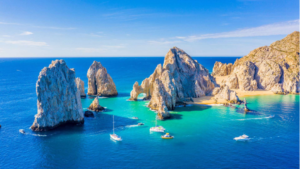 Famous for its gorgeous beaches and vibrant nightlife, Cabo San Lucas has something for everyone.
A trip here might include snorkeling in the crystal-clear waters of Chileno Bay or a visit to El Arco, a natural rock formation at the Baja Peninsula's tip.
Adventurous travelers might also take an off-road excursion through the desert, while others opt for a relaxing sunset cruise or day at one of the area's numerous beach resorts.
Bottom Line
A journey that encompasses both Cabo San Lucas and San Diego offers relaxation as well as adventure and culture. Excursions can be tailored to your interests — whether you crave active outings or more laid-back experiences.
These are two examples of many remarkable destinations available on cruises; itineraries can feature numerous ports of call, offering countless activity options all within reach from luxurious ships' amenities.
Cruising allows you to explore multiple places in one vacation: It's ideal if you're seeking an adventure-packed getaway, romantic escape, or family trip. Start planning today!
https://simplybusinessclass.com/wp-content/uploads/2022/07/Logo-final-web-SBC.png
0
0
Viktoriya
https://simplybusinessclass.com/wp-content/uploads/2022/07/Logo-final-web-SBC.png
Viktoriya
2023-11-06 12:15:48
2023-11-06 12:15:59
Cruising from Los Angeles to Cabo & San Diego Aboard Celebrity Eclipse